What are you going to do in 2013? Check out my new 365 Queer Things to Do in PDXwebsite. One queer thing a day, from January 1 to December 31.
---
Click Here for information on getting a marriage license in Vancouver and Clark County.
Click Here for marriage resources in Vancouver and Clark County--venues, caterers, photographers, officiants and more.
---
Being a gay Realtor, I naturally end up working with many LGBT homebuyers and sellers. I especially like working with people who are new to the Portland / Vancouver area. With this in mind, I would like to share some of my favorite resources for the local LGBT community.
Also, this page is an ever-growing resource, so feel free to send me any organizations that you think should be included. While my lil ol' page of queer resources can't be the complete end-all-be-all guide to all the things LGBT in the area, you will be able to find almost anything by following the links below.
Read my "Portland Gayborhoods" blog entries RIGHT HERE.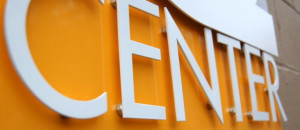 Community Center:
The Q Center. The Q is such a dynamic space, providing information, services and entertainment for all aspects of the community. This is the most welcoming and enjoyable queer community center I've ever spent time at.
In January 2011, The Advocate named Vancouver the 6th most gay-friendly town in the US, ahead of such places as San Francisco, LA, Seattle and even Portland. Read all about it!
Local Newspapers:
We now have TWO news outlets serving the LGBT communities of the PDX Metro area. Just Out is back as a glossy monthly magazine, and PQ Monthly features hard news and community alerts.
Online Guide to Gay Vancouver: There's a lot more going on in Southwestern Washington than you think.
Portland Pride: Three days of parades, festivals, events and more every June.
Vancouver Pride: Saturday in the Park is a very family-friendly afternoon in Downtown Vancouver each July. Vancouver's LGBT community is bigger than you would think! (I'm also on the Board of Directors for this one, so let me know if you need info).
Queer Arts are abundant in this town. Check out:
Other GREAT local organizations:
Information on Oregon's Domestic Partnership guidelines can be found here. Oregon's domestic partnership status confers virtually all of the same rights of marriage.
And, click here for a very comprehensive guide to Washington's domestic partnership program. (This may be updated soon to reflect marriage equality!)
AND….last but not least, Portland's (soon-to-be-ex) mayor Sam Adams is a gay man. You should follow him on Twitter. Ask him a question…he will probably answer.
(QCenter photo courtesy of http://www.pdxqcenter.org/)